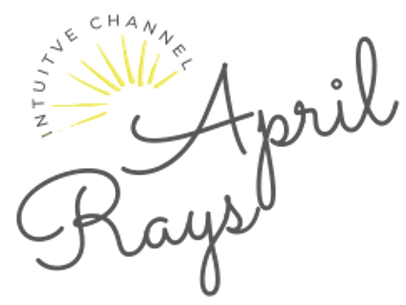 June Insights: Healing, Reiki And The Self
Healing, finding a healer who helps you help yourself.
I was introduced to Reiki Healing around 30 or so years ago by my mother, who had completed level 2 at the time. I didn't understand what this was all about, but I was happy to be her guinea pig and well the very first experience I had was a moment indeed! This moment had disrupted my mundane but peaceful, happy but oblivious way of life! Oh boy, I was ready to leave town, on my own, and just go far far away!! Obviously something was triggered for me with this first experience, and well I did get over it after crying and feeling so not myself for that very short moment in time! I felt so differently, but it did spark a shift and fire within, I started to awaken, and I wanted to find out more.
When I used to think of healing in the past I would look for someone who I felt could help me, and for a long time I went to people expecting them to fix me, and that was my understanding at the time. I'm not sure how many readers I went to around the same time, looking for what was new in the future, how I could proceed, needing to heal my emotions, I wanted to know more. How does this work, what do I need to do, and who do I need to see?
Was this healing these readings? I guess in a sense any new change in perception or way of thinking, any challenges we can get through in life which affects our emotions, mental capacity and physical healing in a positive way is actually healing!
I have attended many sessions with wonderful healers in the past, but the truth as I have come to learn is, when we heal ourselves, and we are a part of that healing we heal, no one can fix others. That doesn't mean we can't be guided in the right direction, and receive help with our self healing, spiritual support and guidance, as long as we remember the truth.
I spent many years learning how to heal both myself and others, I have learnt valuable lessons and made some very prolific changes to my life and the life of others, in some way shape or form. We continue to learn and heal for the rest of our lives, I guess that's why we often refer to the older generations as wise, they've been around and have this wonderful knowledge to share.
So often we look for healing when we feel most vulnerable, well I know I have! We're not thinking straight, we're experiencing trauma, heartache and maybe other illnesses as well, this can distort our vision and how we receive our own inner guidance, and we need help and support through these phases.
How do we know what we need? A few suggestions to start with:
Guidance and support?

Tools to help us heal ourselves?

Reiki or energy healing to help kick start our changes?
Go ahead and trust your instincts, feel it in your heart, choose a healer or guide who wants to help you help yourself, and take you on the journey as a team including you in the healing, discussing all aspects, and respecting your ability to heal yourself as well!
At the end of the day, we are all magnificent human beings who are capable of connection to the divine and healing ourselves in all ways, and really making big changes to improve our feelings, how we see things, our mental health, just to name a few!
Much love,
April 💛