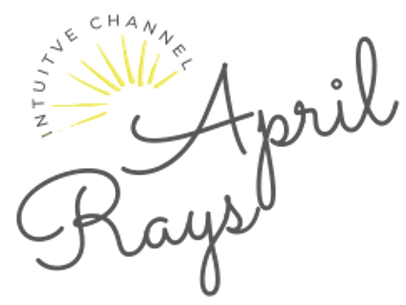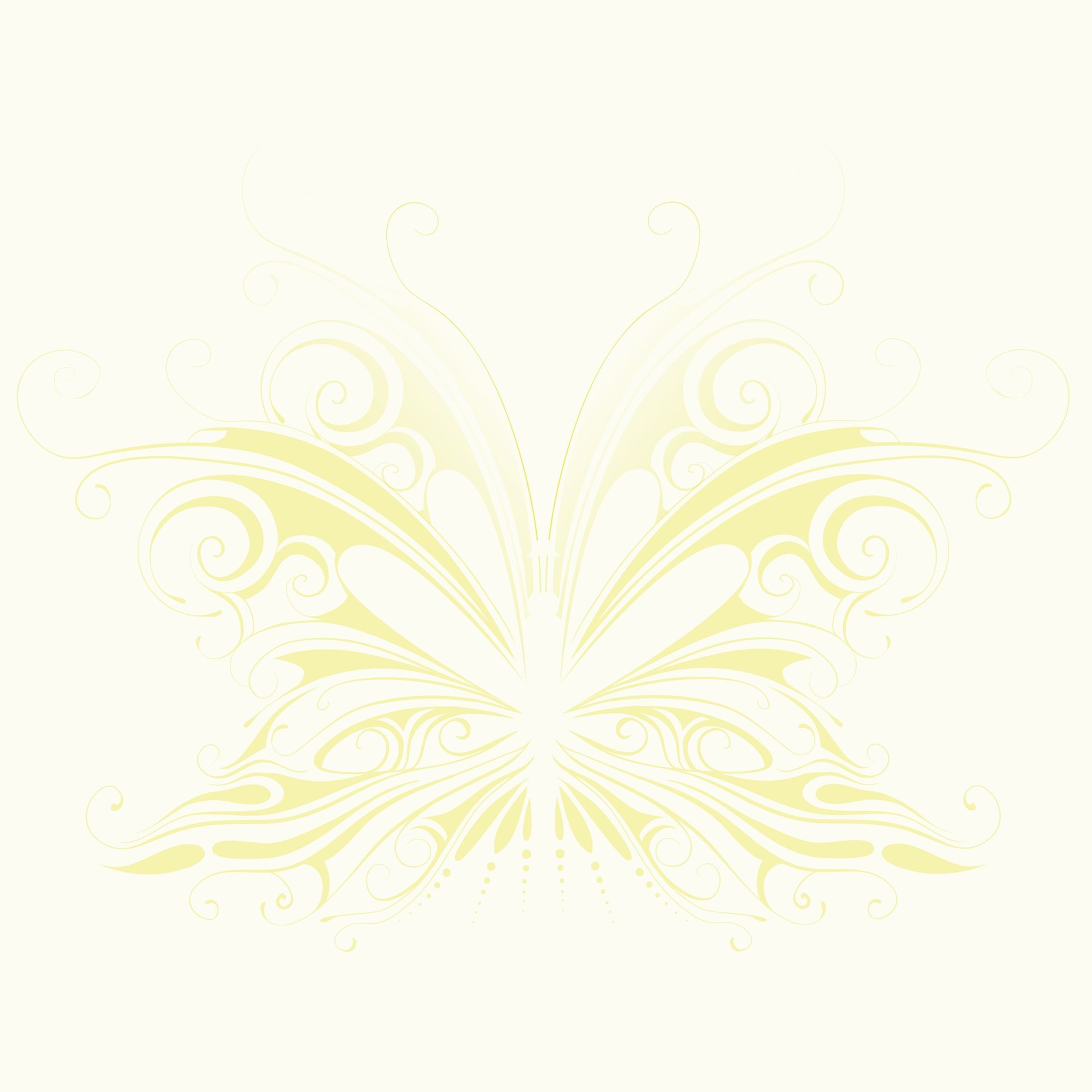 Hello and welcome, I am so glad you are here!
My name is April, I am an intuitive channel of wisdom, joy and lightness of being.
I am here to help you heal the mind, body and spirit.
I am helping others find happiness and clarity within to create change, growth and transformation in all areas of their lives.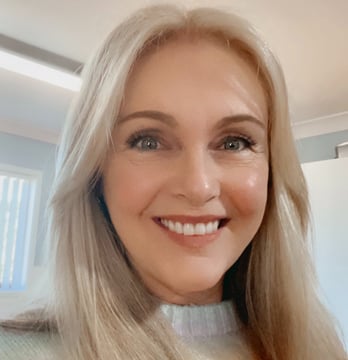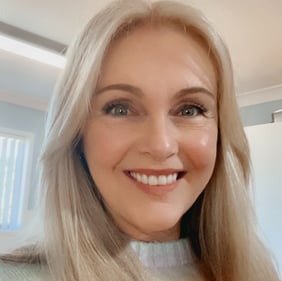 I have always felt led to help people in general life needs as well as those who have stepped onto their spiritual path. People who have been drawn to me have had great results with healing and spiritual growth. I have intuitively assisted others in identifying negative thought patterns and given intuitive realistic solutions in turning those patterns around. This clears the pathway to allow more love, energy, peace and balance in your mind and in turn your heart, emotions and body.
Healing Sessions with April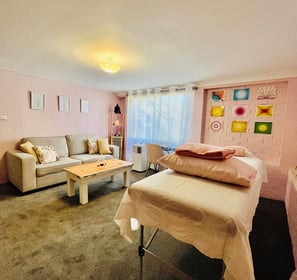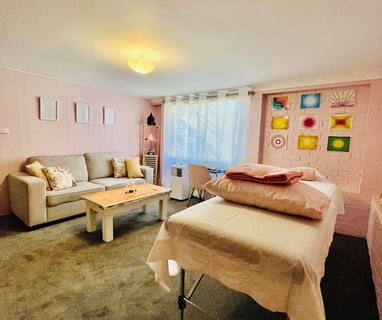 Sessions are available Distant, Zoom or in person if you are local to me.

I have always felt and said that nothing is by chance, we encounter the people in our lives for one reason or another, and you being here is also not by chance. Our higher guidance always brings us to the places we need to integrate healing, change and growth.
Energy healing can be different for everyone, some "feel" the energy running through their bodies as they are being healed, some "see" colours and or guides, some may not feel or see, but just know they are feeling relaxed and comfortable within.
I understand it is nice to feel a connection when you engage with a new healer, so I have put together a free introduction call. During this call we will discuss how I can help you, as well as the different healing processes, options, and see if I am the right fit for your healing journey! I look forward to our meeting!
What Others Are Saying...
I've had several healing sessions with April now and each has been a wonderful experience. After the sessions, I feel energized with a total sense of calmness, clarity and wellbeing, which has helped with a more balanced mind and body. I highly recommend April's healing sessions. Thank you!
Will. NSW, Australia.
April was suggested to me by a friend and after having an initial session with April I immediately made another follow up session.
Without even realising how much misplaced energy I was using on past traumas and things happening in my life which I have absolutely no control over, April seemed to manage to lighten the load and allow me to see other ways of looking at things, to change my perspective on the why's and how's, and how I was approaching and managing the way I coped with it all.
Highly suggest to anyone to get in contact, even if you think you don't need to talk to anyone ( which I felt and thought I was doing okay) it was very healing. I feel very comfortable in the fact that anything we talk about remains strictly confidential and with no judgment.
The healing room gives me a feeling of calm, relaxation and a little vulnerability as soon as I walk in. I believe that the feeling of being a little vulnerable allows me to receive the healing and messages through April. Long review I know, but still doesn't seem enough to say Thank you.
RF, Queensland, Australia. I am truly grateful to have worked with April/Driel! Her love, joy and good vibes were truly palpable. I felt the effects from our talk for a few days after. I strongly felt the difference between conceptual joy and being "in" joy and feeling it. It was like the difference between playing a video game in third person mode versus first person mode. One is more removed and conceptual, the other is actually being in the experience. I feel I now have easier access to stepping into that mode of feeling joy or embodying any principle that I choose to experience. It feels as if a pathway has been open and I now have easier access. I just have to continue using it to get the full benefit.
Thank you so much! 🙏🏾🧡
Master Energy Healing:
I would highly recommend this experience! April made me feel relaxed the minute we walked in. I walked out feeling lighter! Thank you April for opening me up to the healing experience! I will most definitely do this again! xo
Kelly. NSW, Australia.
Spiritual Life Coaching and Guidance:
I have had the pleasure of working with April for a while now, she has taken me through a few different processes including; pattern resolution, chakra clearing, energy healing, and spiritual guidance. Starting from a place of chaos to now having a sense of inner peace. I feel that it has been quite a journey, but one I would embark on again and again, as the changes to how I react, how I see, and how I feel about myself, as well as the people around me is now a feeling of absolute calmness.
Previously I was one who would suffer in silence, by not speaking my truth, but now I feel my inner strength to speak up and stand in my own power when others are not listening to me, or I am in a situation that is not aligning with my true self.
Kylie. NSW, Australia.
I really enjoyed the energy, and the beautiful vibe in the room. April is very comfortable to be around and is very relaxing. i highly recommend this! 💙
Tess, NSW, Australia
Spiritual Life Coaching and Guidance:
Heart2Heart Connection. The shifts i had flowed through may seem subtle yet crucial in the journey of deeper self awareness and wholeness. Embodiment of openness to embrace the incoming integration of the anchoring aspect of higherself in connective comprehensiveness, to the Source-One of truly the Love creation purity essence of divinity We Are. Words are a minor convey-expression of what I had danced through with April. Lovely energy-exchange period which lighten and brighten up self to the extent that i wish it would continue to carry on. In beautiful sparkle of gratitude illumination, the coaching sessions are perceived as new exciting form of humanly experiences we are connectively going through in One of Totality We Are. Have fun and joy as we flow through this evolutionary process of LOVE is ALIVE. 💞
WJ. Singapore.
Writing is a hobby and I enjoy sharing new insights and information.